ET
10000

Continuous innovation in FM Broadcast
10kW

 in just 6RU Radio FM Transmitter


Analog

 and

Digital

modulation available
Suitable for:
Very high power stations in extremely small places
N+1 Systems, with very strong size reduction
Reserve in high power N+1 systems
Amplifier module for modern high power transmitters
Jolly transmitter for any FM application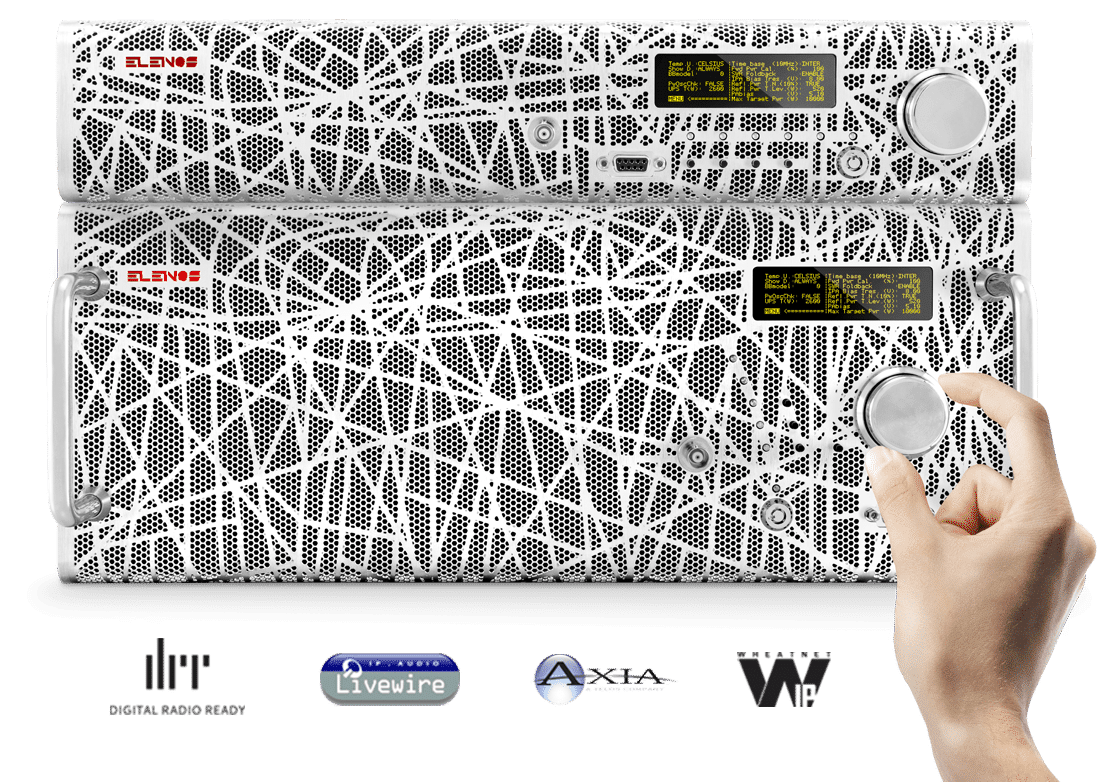 >70%
Very high electric efficiency if used at full power: > 70%
Very high electric efficiency if used at – 3 dB: > 68%
Very high electric efficiency if used at – 6 dB: > 65%

Exceptional compactness:
only 4 units for 10 kW

Exceptional light weight:
4.7 kG / kW

Extremely simple and sturdy RF modules

 >70%
Simple and sturdy combining system, with air suspended lines

Exceptional internal protection system

Innovative algorithms to avoid fault propagation

Extremely accurate diagnostics

Innovative remote control

100% Made in Italy, Italian design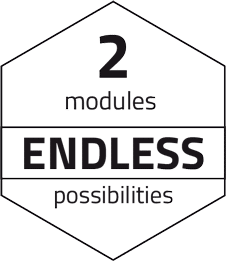 Elenos ET10000x transmitter consists of 1 modulator in 2RU and 1 amplifier in 4RU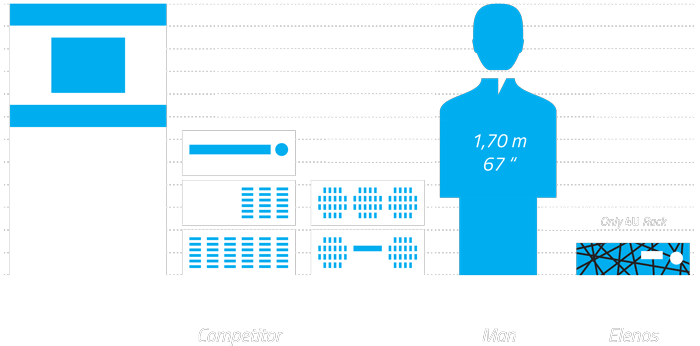 Higher compactness means:
The smallest dimensions available
Increased ease of installation
Increased ease of maintenance
Lower shipping costs
Lower station costs
Higher electric efficiency
Lower electricity cost
Simpler heat exchange system

Light weight
Reduced dimensions

Lower consumption fans
Lower internal temperatures
Higher reliability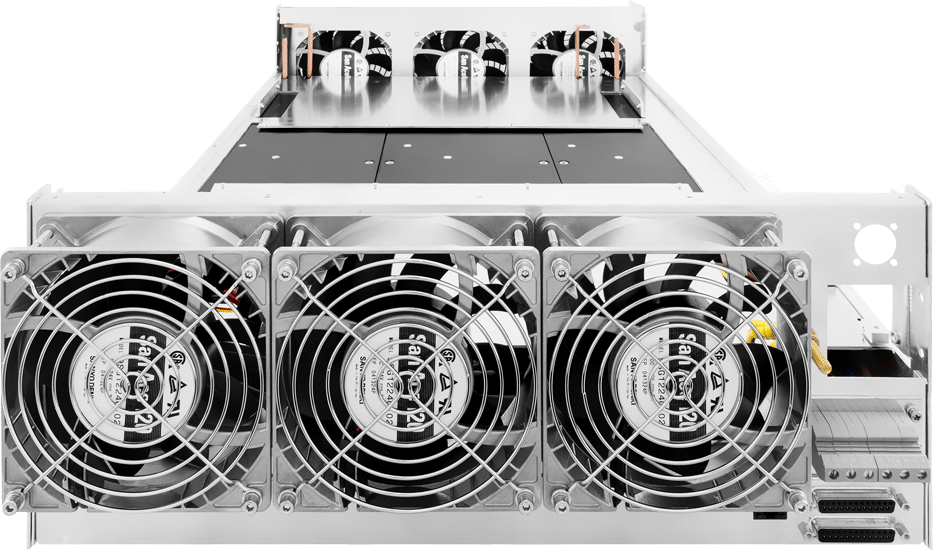 Power Pack – Designed by Elenos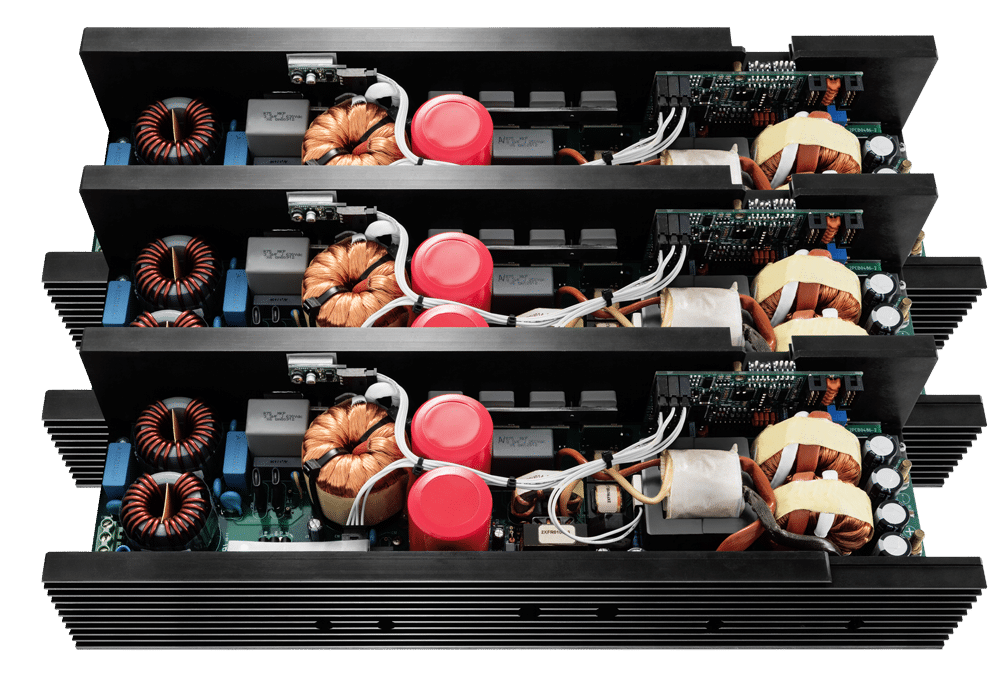 Several years ago, because of the low quality of OEM Switching Power Supplies – even among industrial supplies – we started to design and manifacture our own supply. Today our power supply can adjust the output voltage from typically 25 VDC (this value can vary with the model of transmitter from 16 to 28 VDC) up to 50 VDC in order to obtain the maximum efficiency at any RF power level

More efficient technologies
New generation LDMOS BLF188XR
More robustness (ROS 60:1)
Greater reliability even at full power
Advanced remote connection
Greater efficiency power supplies (90-92%)
14 LDMOS 1 kW each
BLF188XR extremely rugged series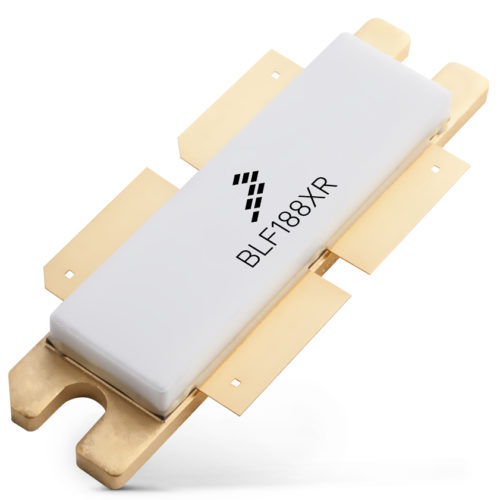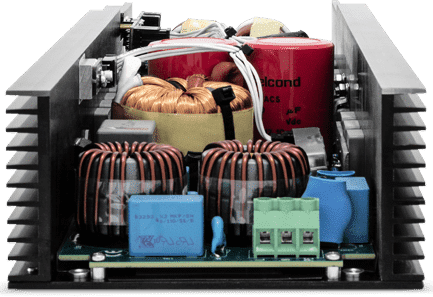 3 new power supplies, 5 kW each:
Greater efficiency (about 92%)
Better diagnostics
Possibility of connection:
Star three-phase, 400 VAC
Triangular three-phase 210 VAC
Single phase
Through the innovative remote interface it is possible to monitor the equipment, analyze all the operating parameters and easily identify faults, even if geographically distributed.
Remote control works via:
WEB
SNMP
GSM
SMS
APP (iOS / Android)
The platform is scalable and can also control multi-brand devices.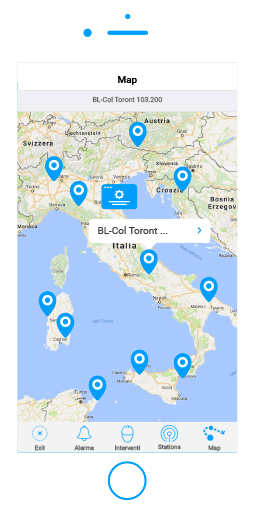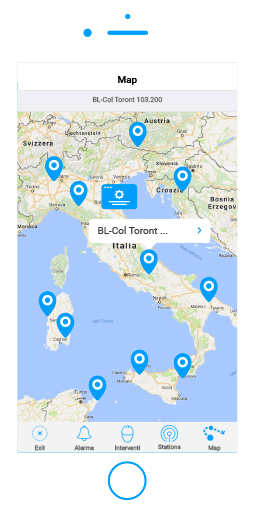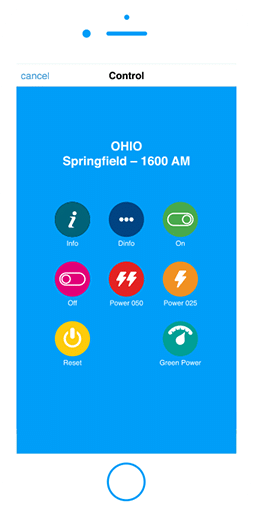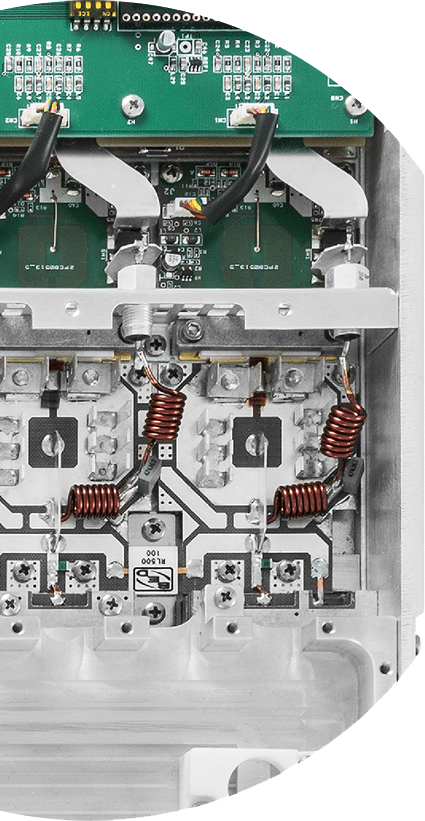 RF amplifier
modules
with very high
efficiency

Measurement and control electronics

High efficiency heat sink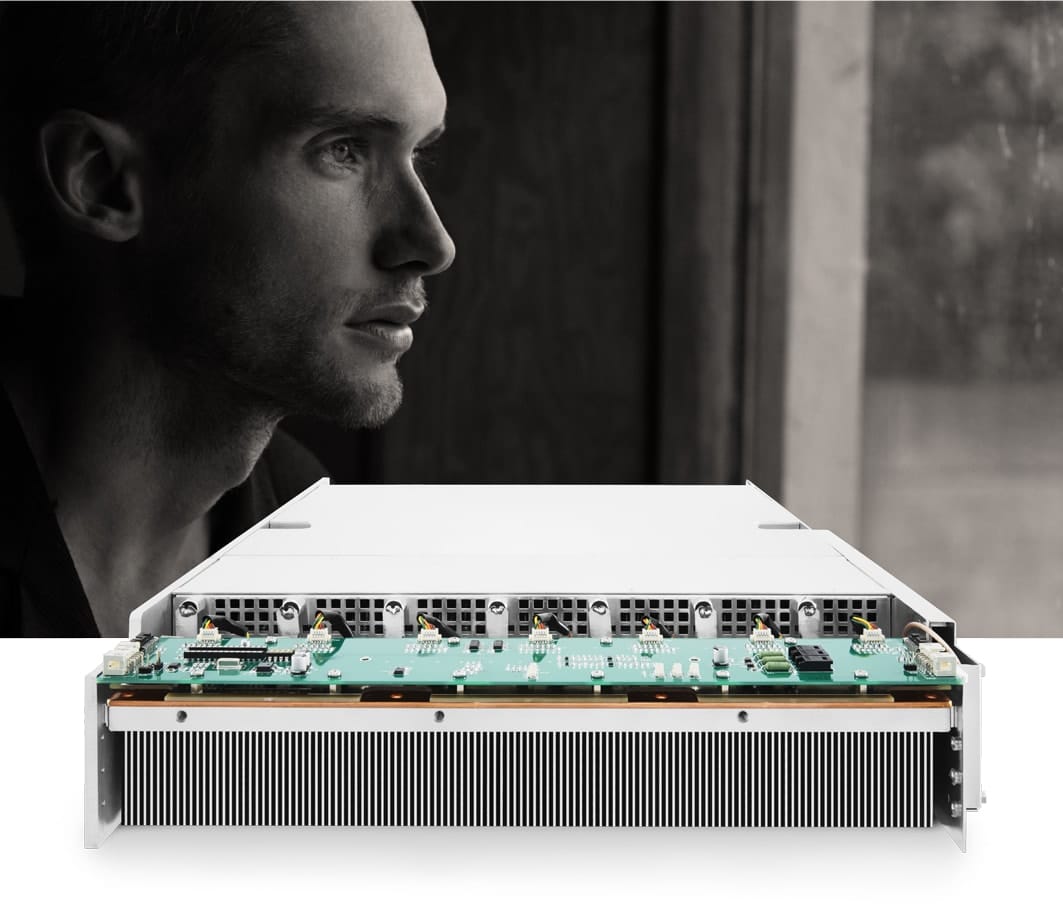 Greater efficiency in numbers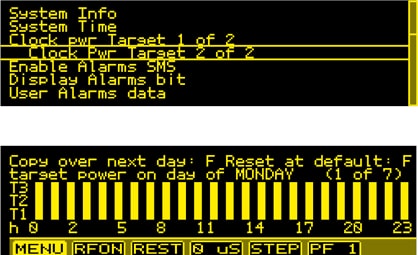 Possibility to dynamically adjust the RF output power according to time and day, to get the greatest possible savings

Transport ease even in critical stations
Lower shipping costs
Every part has been designed to allow the continuous operation at the maximum nominal power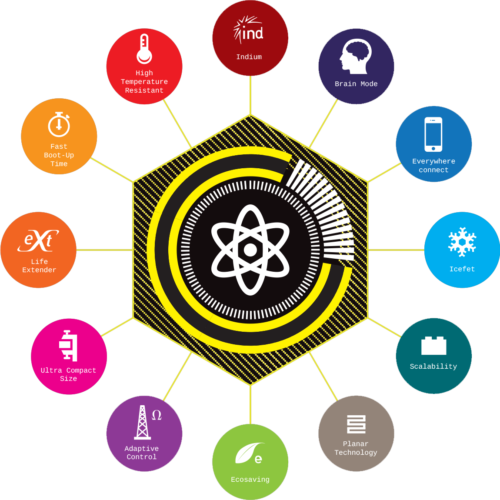 Protection against VSWR:
foldback in case of slow increasing, istantaneous
in case of quick increasing
Protection against eccess of temperature: proportionally reduced RF power to bring back the measured temperature at tolerable values on each MOSFET and on every Power Supply
Protection against over current excess from Power Supplies: The RF power is proportionally reduced to allow a safe functioning
Protection against fault propagation in case of output combing system / low pass filter breaking: the power supply is immediately interrupted
Protection against over current from the mains
Proportional output power adjustment to the mains

Protection against one or more MOSFETs failure: power is proportionally reduced to allow a safe working with remaining MOSFETs, depending on the faulty MOSFETs combination
Fan speed increasing at 120% in case of one RF MOSFET fault
Protection against power oscillations in case of mains dips
Protection against driving RF power wrong value
Efficiency optimization for output RF power low values (eg -6 dB)
Two different speeds of output RF power increasing, for application on dummy load and antenna
Automatic control on working fans speed and real cooling necessity
Alarm state recognizing and termination reporting